WoW- The Power of LED lighting supplied to St George's Hall, Liverpool
Thanks to John Alexander Photography for this great shot of Chloe & Stuart and our tree lighting.
We combined a canopy with LED up-lighting and light curtains to transform Highcliffe Castle in Dorset
Trapeze artist light by forest gobos and moving heads.
This exterior canopy can be erected on grass or hard standing.
White Light Curtains with additional bannister lighting.
Pink LED Up-lighting or Mood lighting
Blenheim Palace with additional Blue up-lighting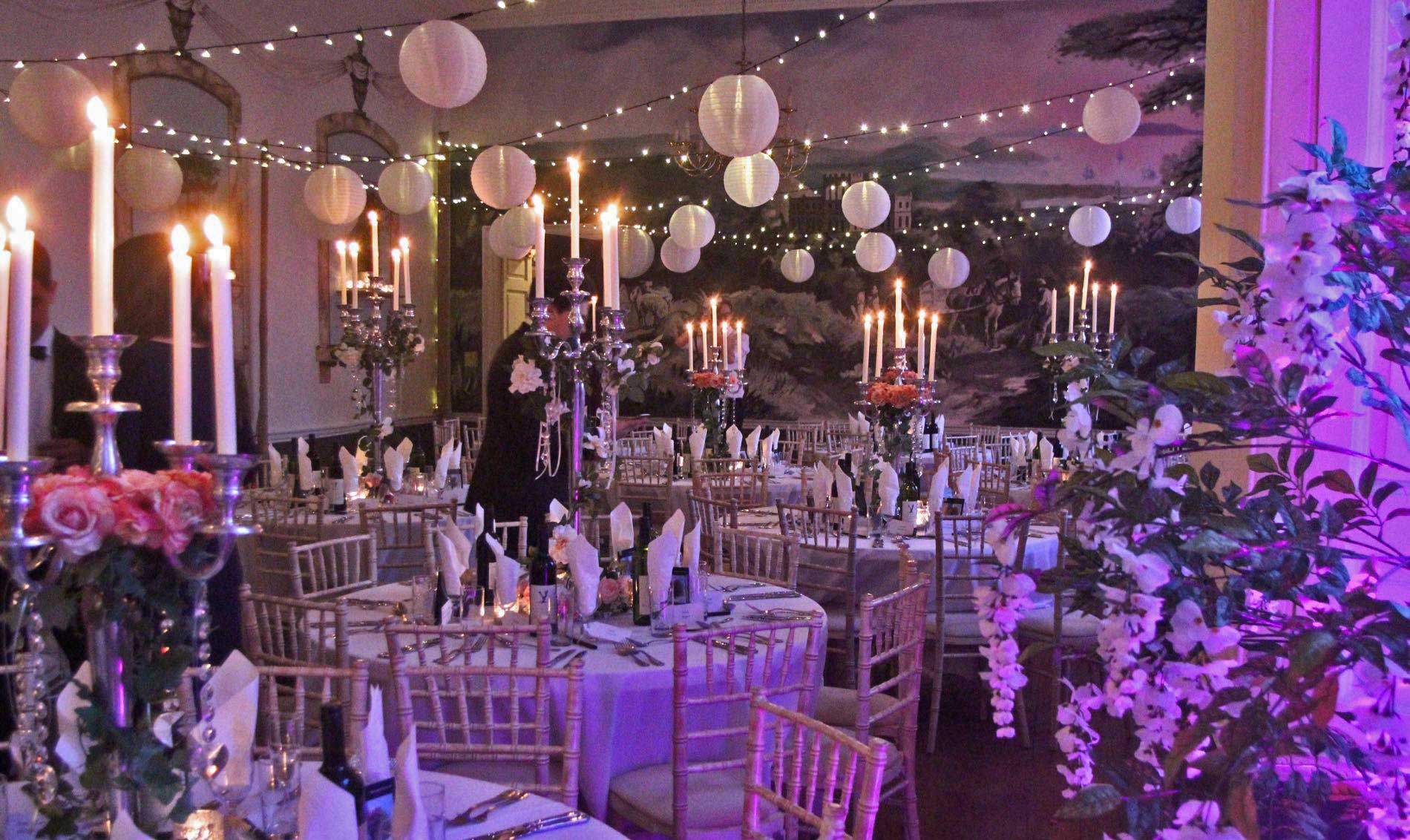 A fairy light canopy and shades with additional Pink LED up-lighting
We call this Light and Shade and install it regularly at Babington House in Somerset
We call this the Tree of Light with over 2000 fairy-lights
A big Lazer, Staging & Moving Lights installed for a wedding.
Wedding Lighting Ideas
Do you require wedding lighting? As qualified theatrical lighting electricians and designers we LOVE lighting spaces both inside or out. We use the latest lighting technology including battery powered LED up-lighters which means no ugly cables are required. We also offer moving, intelligent lighting with engineer and theatrical lighting projecting gobos. We can also supply projectors to light buildings.
Change the colour and mood of any room, marquee or garden with low power, low heat LED lighting. With the flick of a switch LED lights magically transform a space. We love hiring and installing them and watching clients go "WOW" as they light up a venue. LED allows you to select one of seven combinations from it's red, green and blue pallet.
We offer a lighting design, production and hire service for hotels, marquees and private residencies - inside or out.